Woohoo — we're more than halfway there!! Step Four is a fun one!
Today, let's make your lodging reservations. I'm going to help you decide where you want to stay while visiting Yellowstone. After this task is complete, it's official….you're making your dream trip a reality!
So go ahead and get out the list you made in Step Three….the one that has the points of interest you want to visit divided up by region. Which region has the most activities?? You'll want to book your lodging near that area of the park.
Now, if you plan on being in the park for more than 2 or 3 nights, you'll likely want to book a few nights in one area of the park and then a few nights in another. One of the biggest mistakes people make when visiting Yellowstone is not factoring in all the driving and traffic — you could end up spending most of your day in the car just trying to get from place to place. No fun.
Click here to see the lodging options within the park. In-park lodging often fills one year in advance so if there's no availability, you'll need to consider options outside of the park near the entrances. Here's what you can expect at each entrance:
West Entrance (West Yellowstone)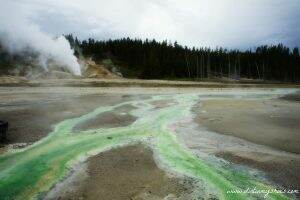 The West Entrance is a great jumping off point for seeing some of the best geysers in the park! From here, you're close to Norris, Old Faithful, and Grand Prismatic just to name a few. Because of its location, this entrance is usually my preferred place to stay near the park.
If you're flying into Salt Lake City (the closest large airport in the area) you'll likely enter Yellowstone through the West Entrance. The town of West Yellowstone has plenty of amenities, hotels, and things to do while still maintaining a small town feel.
North Entrance (Gardiner)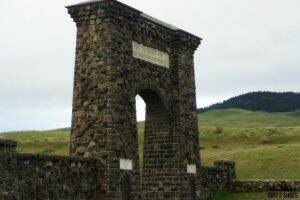 There's not a lot of geyser activity near the North Entrance, but it's a great place to stay if you're interested in Yellowstone's history and wildlife. From here, you'll have quick access to the historic Fort Yellowstone area, the gorgeous Mammoth Hot Springs, and the wildlife-rich Lamar Valley.
The sleepy town of Gardiner sits just outside the North Entrance and is one of the only entrances that has lodging and dining that is open year-round. It makes sense to enter Yellowstone through this entrance if you are approaching the park from Western Montana or the Pacific Northwest.
Personally, I don't recommend using the North Entrance as a base camp if you need to explore the Old Faithful or Canyon Village areas….it's just too long of a drive. I do, however, often find myself staying a few nights near the North Entrance as a jumping off point for exploring some of the park's more scenic areas, such as the Lamar Valley.
Northeast Entrance (Cooke City)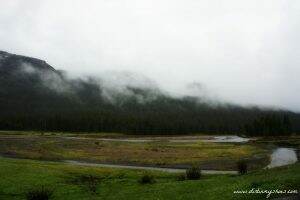 The Northeast Entrance is the smallest and least-visited entrance in Yellowstone and is the gateway to the Lamar Valley. If you're looking for some peace and quiet during your visit, this may be the entrance for you.
The towns of Cooke City and Silver Gate are tucked between the towering mountain peaks just outside of the Northeast Entrance. What these towns lack in visitor services they make up for in scenery! Driving the Beartooth Highway and entering Yellowstone through the Northeast Entrance is the most dramatic way to enter the park.
Like the North Entrance, I generally don't recommend staying here if you still need to explore the more famous parts of the park, but it's a great place to use as a jumping off point to explore some of the park's longer trails and scenic beauty.
East Entrance (Cody)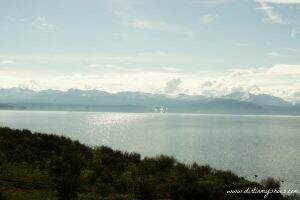 The East Entrance brings you into Yellowstone near the stunning Yellowstone Lake and is one of the most popular ways to enter the park.
On your way to the East Entrance of the park, you'll pass through the gateway town of Cody, Wyoming. This town is a hoot! There's always something going on, and if you'd like a taste of the Old West, this is a great place to stop.
I get a lot of questions about staying in Cody, and there's really only one reason I don't recommend staying here during your trip……the driving. It's 53 miles from Cody to the East Entrance and then another 27 miles from the entrance to Lake Village/Fishing Bridge. The commute just to get into Yellowstone will add 1.5-2 hours of extra driving EACH WAY. That's going to eat up a ton of time and energy out of your vacation!
South Entrance (Grand Teton National Park)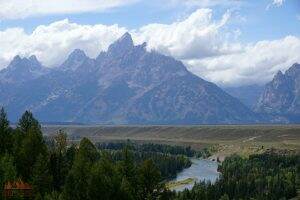 Yellowstone's neighbor to the south, Grand Teton National Park, is definitely worth a vacation all on its own. Even if you're not able to devote any time to exploring Grand Teton, you might still consider driving to Yellowstone via the South Entrance, which still provides amazing views of the famous Grand Teton peaks.
Lodging choices near the South Entrance are minimal and still don't get you very close to Yellowstone's points of interest. If you do stay here, don't forget to add in an extra 30-45 minutes to get to the West Thumb. If you plan on seeing both parks during your visit, I recommend staying in/near each park separately rather than staying near Yellowstone's South Entrance and then commuting.
In a large and popular park like Yellowstone, finding lodging can be a complex process. Determine what area of the park/entrance you'd like to stay in first, then start digging for the lodging that will best suit your needs. Rooms sure can get snatched up fast so let's book your lodging today!!
If you're interested in my recommendations for places to stay, I've included a lodging guide with my 3 and 4-day Yellowstone itineraries.
Tomorrow we'll tie up our loose ends, and you'll have an awesome Yellowstone vacation plan under your belt. You got this!
This is Step 4 of planning the perfect trip to Yellowstone. To read the other steps of this series, sign up here.