All across America, people are flocking to the spectacular national parks, eager to see something they've likely never seen before — and may never see again.  You might only get one shot at experiencing the grandeur of Yosemite Valley, the immensity of the Grand Canyon, or the the power of Old Faithful.  With that in mind, learning how to make the most of your trip should definitely be at the top of your to-do list!
As a park ranger in Grand Teton National Park, I was often asked by visitors "so, what is there to do here?".  Now, on the way to my own adventures, I still see people standing around wondering why everybody else is parking and getting out of their cars.  This makes me sad!  A national park vacation is truly a once-in-a-lifetime experience and many hopeful visitors unknowingly spoil their opportunity to have a magical and unforgettable adventure.
My advice for those who want to see more, do more, and experience more on their next trip is contained in this list.  Some of these may sound like common sense (or might not even sound like mistakes at all), but you might be surprised at how easy it is to forget the basic tips that will make your trip the best it can be. I want your national park trip to be amazing! You know, the trip that you can't stop talking about for years to come.
Psssstttt……I've got a little secret for you.  Be sure to check out my National Park Itineraries if you want to have the most EPIC vacation ever!!  I'll make sure your trip doesn't include any of these mistakes 🙂
Mistake #1 – Sleeping In
The Solution — Be in the park by 7:30 a.m. and hit the most popular spots first!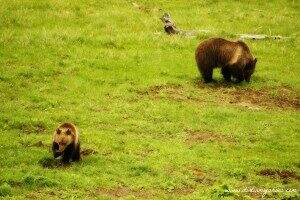 You should be sleeping in while you're on vacation right?! I'm usually supportive of getting some extra zzz's, but I promise that it's not a good idea when visiting a national park. Why? Because the early morning hours provide the best opportunities to see wildlife, get from Point A to Point B more quickly, and enjoy the most popular areas in the park without the overwhelming crowds.
On a recent trip to Yellowstone we saw Old Faithful erupt with just a handful of other people. Old Faithful without crowds is almost unheard of…but it is possible. Our experience was absolutely magical! The air was eerily quiet except for the hiss of the geysers and I got some amazing pictures without having to fight for a good view.
On that same trip, we watched a mama grizzly and her cub forage for food without anyone else around. We just sat in our car silently as we witnessed a truly amazing and humbling sight without chaos or distraction. An hour later, we passed by traffic that backed up for miles and miles and miles because people were stopping their cars in the middle of the road to get a picture of a buffalo.
Millions of people visit the national parks each year, and most of those trips happen during the summer months. This makes the parks incredibly crowded sometimes, but peace, solitude, and some awesome experiences await you if you are willing to start your day early.
Mistake #2 – Never Turning off Technology
The Solution – Take a few technology-free minutes for yourself whenever you are experiencing something new. Turn off your phone or camera and just allow yourself to be in the moment!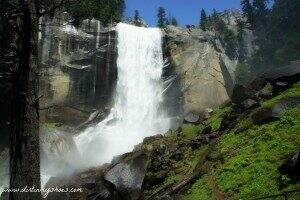 We all love our phones and cameras, but a trip to a national park is not your ordinary trip. Experiencing a national park from behind a tiny screen is limiting your ability to truly connect to a life-changing place.
Think about it. Everybody needs a little less stress, worry, and hustle in their lives. When is the last time that you actually had the chance to listen intently to the song of a bird, examine the veins of a leaf, or soak up the mist from a gushing waterfall? This is your chance to slow down and enjoy the moment. Your Facebook friends don't need to know where you are and what you are doing. It's okay…give yourself permission to turn off the distractions for a little while. You'll be glad you did!
Mistake #3 – Showing Up Without a Plan
The Solution – Do some research and make a list of things that you absolutely don't want to miss while you are there!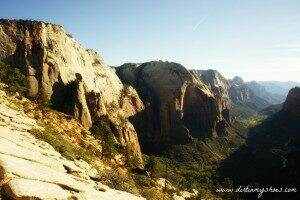 Generally, most parks start taking reservations for camping, lodging, dining, backcountry permits, and activities about 6 months before the summer season begins and they sure fill up quick! If there is anything that you absolutely have your heart set on, be sure to do your research well in advance so that you don't miss out.
You don't have to plan out every second of every day (in fact, I wouldn't recommend that either) but it is a good idea to have some type of itinerary or plan for your national park vacation. Park rangers are more than happy to answer your questions, but they often have a long line of people who need assistance as well. Be courteous and don't completely leave your trip planning up to the ranger…have an idea beforehand of what you would like to do and then ask for any additional advice to supplement the information you have already gathered.