Hi there! Are you ready to plan a magical trip to Acadia National Park?! Explore the rugged coastline and high seaside peaks of this gorgeous lobster-loving island! You are sure to find something here that everyone in your group will LOVE.
Acadia is a place you will never forget — and likely somewhere you will talk about for years to come. Stunning pink granite cliffs, boisterous waves, and dramatic mountain peaks are yours for adventuring. This incredible place will leave you speechless!
There is so much to do. You may have already looked at a map and been a little overwhelmed — and eager — to make sure that you don't miss the best sights.
I'm a former park ranger, and I'll help you plan your vacation down to the details. I've extensively explored Acadia and am here to help! Whether this is your first time to Acadia National Park, or if you are returning after many years and would like to be reintroduced to the park, this list of 10 things is for you.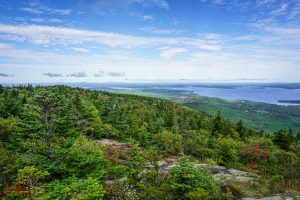 What You Need to Know
I'll make sure that you don't miss the sights that make this park so famous, but I also want to provide a few treasures that are off the beaten path as well. Let the adventure begin!
READY FOR A VACATION THAT YOUR FAMILY CAN'T STOP TALKING ABOUT?


See Acadia's BEST SIGHTS at the BEST TIMES with this hour-by-hour itinerary!
Click NEXT to see this exciting list of 10 things you can't miss on your first visit to Acadia National Park!


Disclosure: This post contains affiliate links, which means that (at no extra cost to you) I receive a small compensation if you make a purchase. Recommended products are only those that I personally love! I appreciate your support and welcome any questions you may have about any products featured on my site. Thanks! Ash